Classic Pesto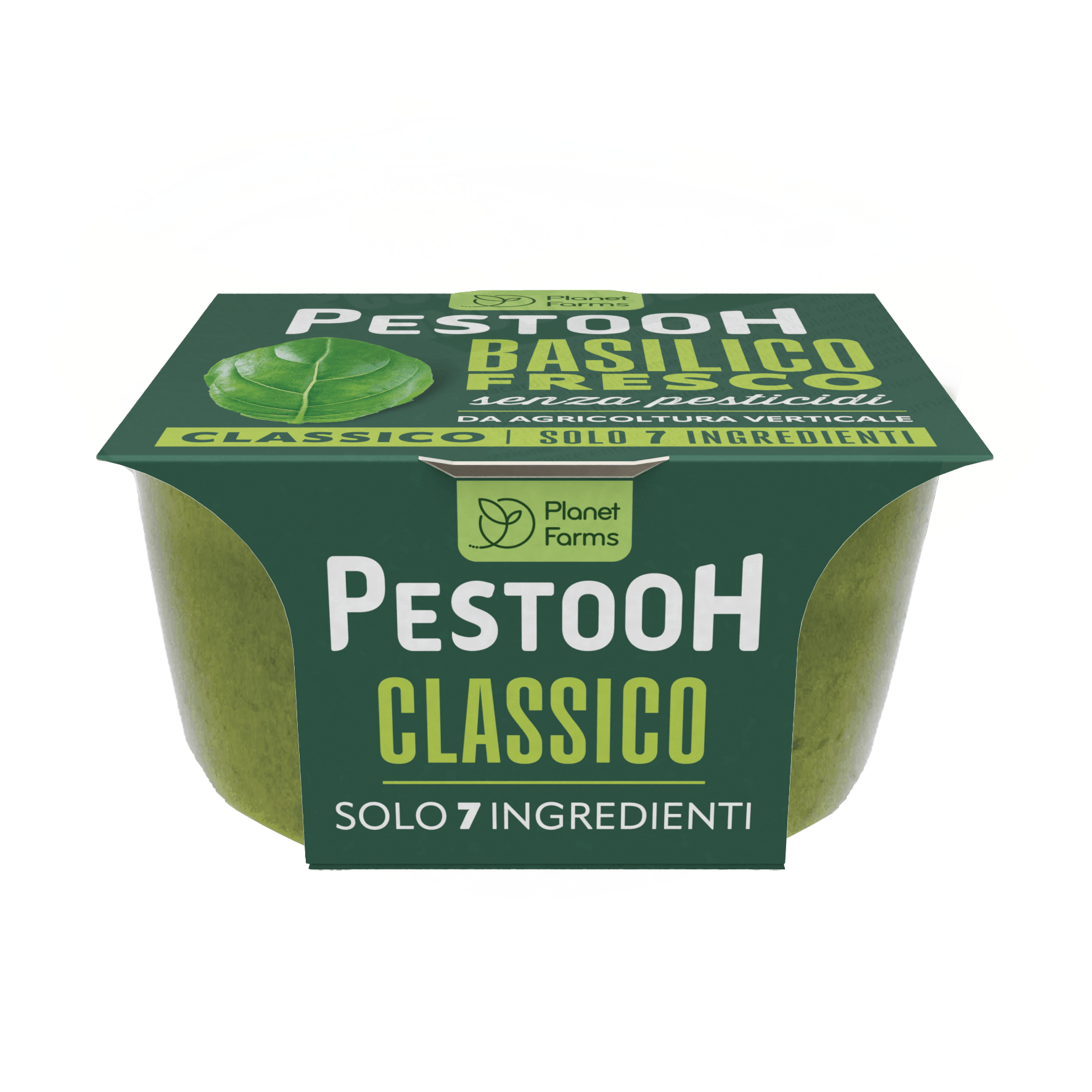 Pesto? Pest…OOH!
This is Planet Farms' fresh pesto... keeping simple, authentic and genuine.
It's the first fresh pesto made from our basil, grown in vertical farms without pesticides.
Its colour, scent and flavour are truly remarkable.
Featuring the only seven ingredients it really needs: basil, extra virgin olive oil, Grana Padano DOP, Pecorino Romano DOP, pine nuts, garlic and salt.
Exactly as if you were making it at home... but prepared for you with love from Planet Farms.

INGREDIENTS

Extra Virgin Olive Oil, Grana Padano DOP, basil, Pecorino Romano DOP, pine nuts, garlic, salt.
It may contain traces of MUSTARD, CELERY, SESAME, NUTS.

NUTRITIONAL INFORMATION / 100g

497 kcal (fat 50g of which saturated fatty acids 11g, carbohydrate 0,9g of which sugars < 0,5g, fiber 1,9g, protein 9,8g, salt 1,9g)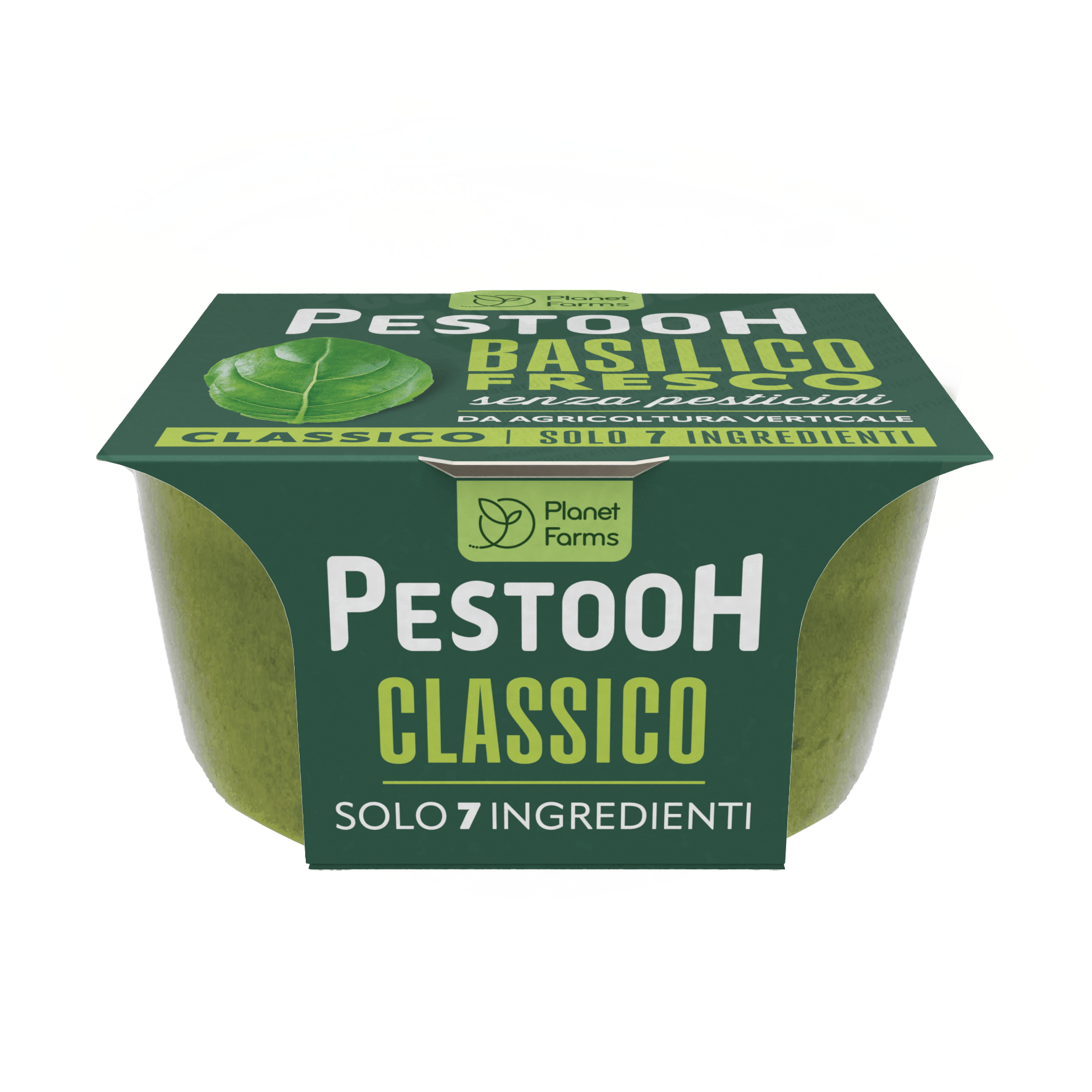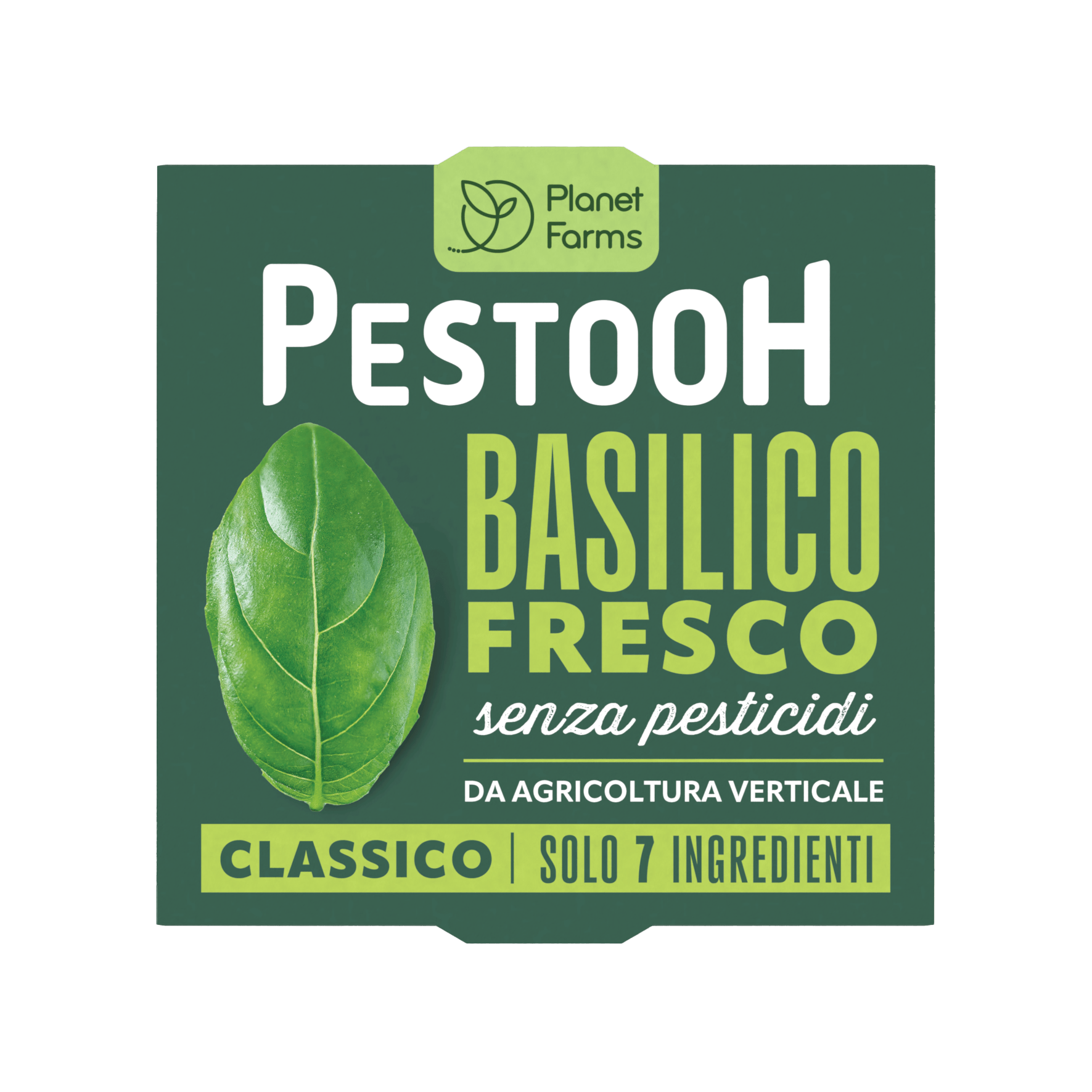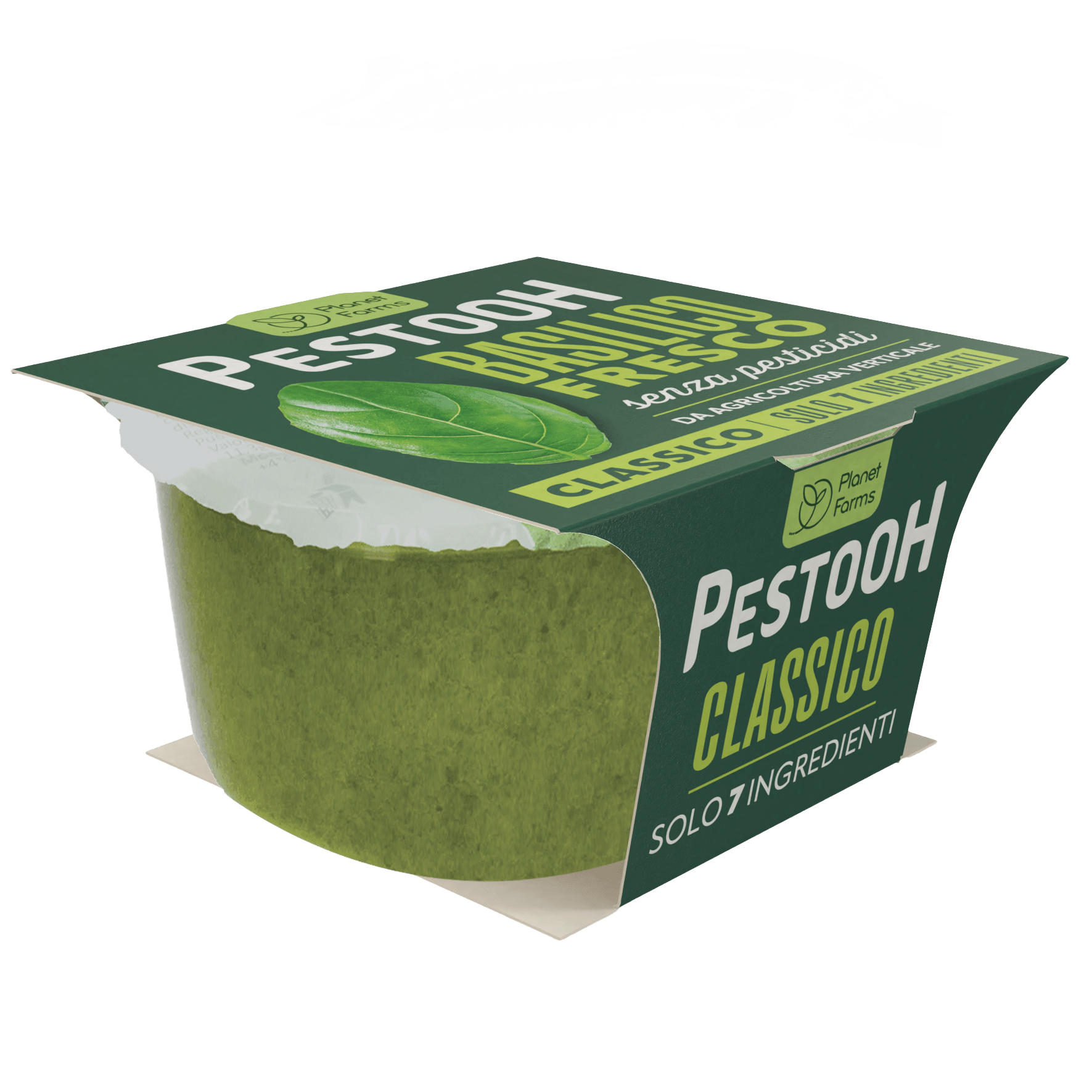 Discover Pestooh without garlic
Discover our Frescaah salads
Where can I find them?
Pestooh is already available for purchase in the best supermarkets and online! Find out where to buy it!
What is Vertical Farming?
Would you like to learn more about our technology and how it enables us to grow such delicious basil all year round?
Join us on a journey to discover vertical farming - or rather, Planet Farming!